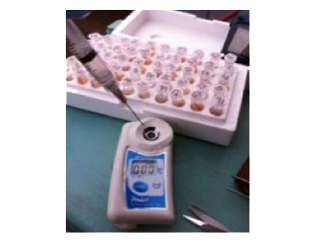 Refractometers
These automatic refractometers are specifically designed for the food and beverage industry production and for quality control environments. They are ideal for round-the-clock food industry applications where fast, automatic and accurate Brix readings are needed.
* Simple operation with full colour touchscreen
* Digital temperature-controlled measurements
* Flat prism for easy cleaning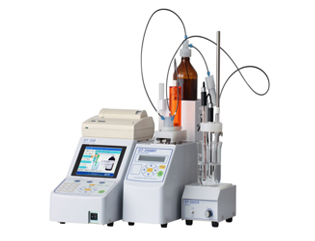 Titrators
Titrators are ideal for a wide range of standard applications in the food and beverage industry.
With their compact and modular design, these titrators have a small footprint and can be easily upgraded and configured to suit various laboratory needs. They are also a simple solution for routine analyses in the quality control laboratory.
* pH
* Acidity – Total, Acetic, Citric etc.
* Salt or Chloride
* SO2 – Free, Total or Double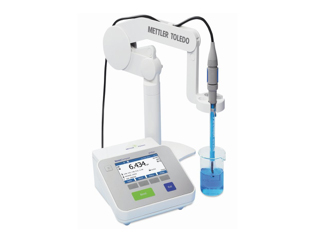 pH Meters
These meters are ideal for the determination of pH, ORP and temperature with storage of up to 1000 data sets. Also available are a wide range of electrodes, specifically suited for food and beverage products.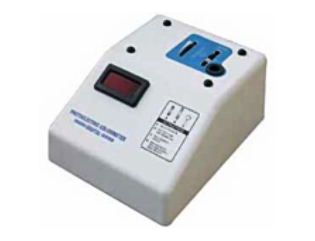 Automatic Colorimeters
These automatically measure colour and displays results according to widely accepted industry standards or internationally recognised CIE values and spectral data.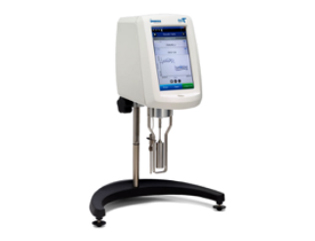 Rheometers and Viscometers
These are used to measure and analyse the viscosity and rheological properties of a number of liquid, paste and semi-solid samples.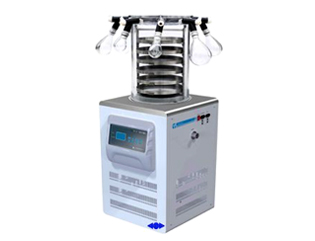 Freeze dryers and lyophilisers
Available in this category are various options from 2.5 to 24lt ice condenser capacities with temperatures ranging from –55 to –105°C.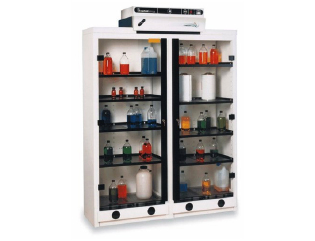 Safety storage cabinet
These include a range of cabinets for used for the safe storage of hazardous materials.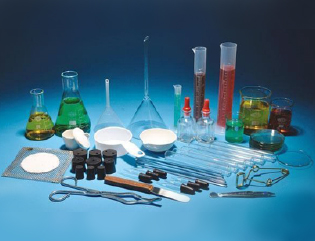 Laboratory consumables
These are high-quality graduated labwares.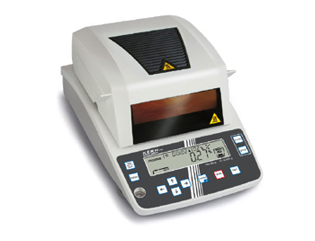 Moisture analyzer
This is required for quick determination of relative moisture content, dry mass content and other parameters.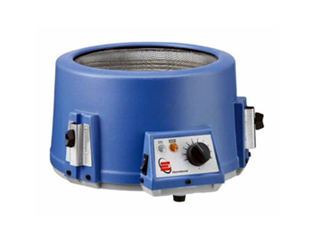 Heating mantles with or without stirring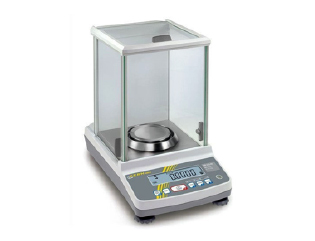 Weighing scales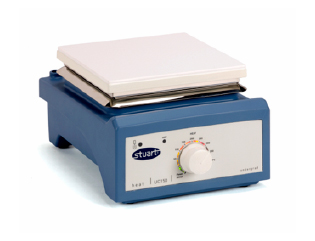 Hotplate with or without magnetic stirrer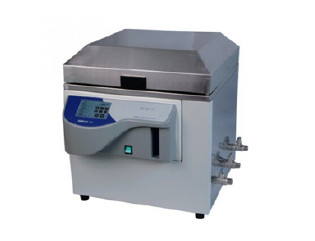 Media preparator
These automatic media preparators are optimised for the preparation, sterilisation and sterile filling of various classifications of liquids, including peptone water, buffer solutions or any other sterile liquid media. They are also designed and equipped with intuitive touch screen display.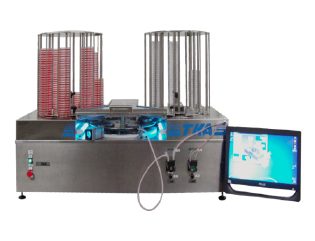 Petri dish filing system
Our Petri dish filling systems include small semi-automatic bench top units with unique carrousel solutions and fully automatic linear high throughput dish filling solutions.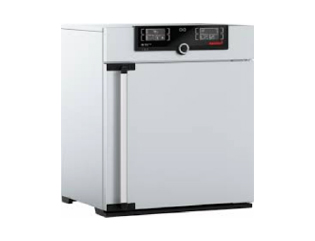 Incubator
There are natural convection incubators that prevent sample dehydration. This helps to maintain temperature uniformity as heating elements surround the inner chamber from four sides to achieve optimal heat distribution.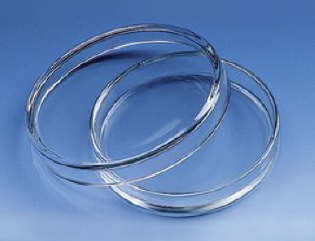 Petri dish
These are options of quality Petri dishes for standard microbiology applications 90mm and 65mm diameter. Additional sizes, vented, sterile and tissue culture treated are available.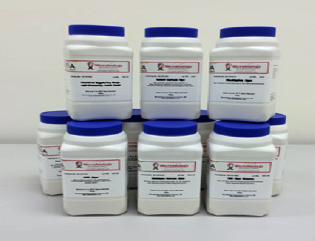 Microbiology media
Our range of chromogenic media includes products for the isolation of Listeria species, Salmonella, Escherichia coli and Cronobacter SPP (formerly Enterobacter Sakazakii).
Petri film
For consistent and accurate results, food safety controllers, food processors and contract laboratories around the world are known to trust 3M™ Petrifilm™ Plates. These plates are ready to use, as they already contain microbial growth nutrients and other components required for culture.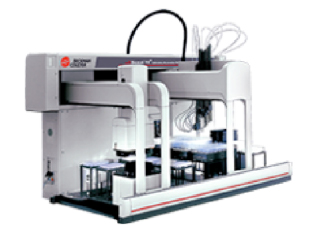 Automated liquid handling
This is a Compact Automated Liquid Handler designed to replace repetitive pipetting tasks, while offering improved reproducibility for sample preparations.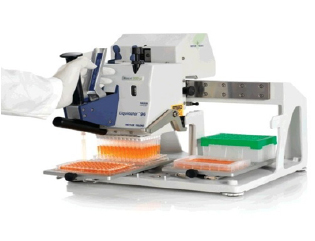 Manual liquid handling
These provide improved speed and accuracy for your high-throughput 96- and 384-well microplate filler.
Autoclave
For your optimal sterilisation requirements, use this range of SANS 347 approved autoclaves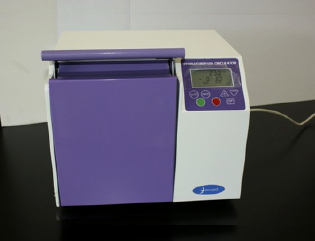 Lab blender
These enhance effective processing of multiple food samples, and is devoid of the risk of cross-contamination.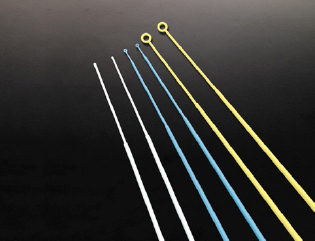 Inoculating loops, needles and spreader
* Sterile
* 1μl or 10μl
* Plastic
* Flexible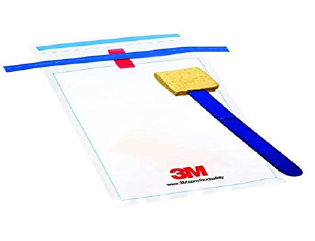 3M™ Sponge Stick
This 3MTM Sponge-Stick, which contains neutralising buffer allows samples to be collected without compromising the sample's integrity. This helps to facilitate the detection of potentially harmful microbes on work surfaces or equipment.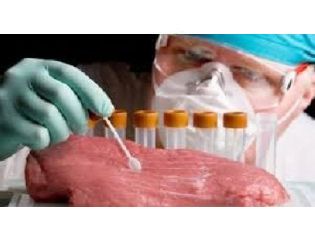 Sampling
Accurate detection and confirmation of listeria underpins any effective sample collection process. We provide a wide array of sampling products to meet your requirements.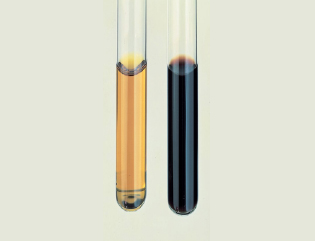 Enrichment
Optimisating your culture method is recommended by using either a Neogen Half Fraser or UVM broth for primary enrichment and / or their full-strength Fraser broth. This can act as a secondary enrichment option.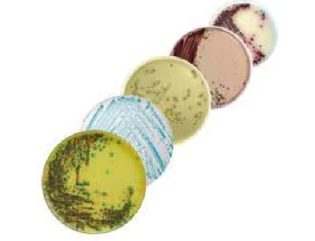 Detection / Enumeration
We offer Listeria PetrifilmTM from 3MTM and a variety of selective differential media from Neogen, including Harlequin™ Listeria Chromogenic Agar and PALCAM agar to help detect the presence of environmental Listeria species.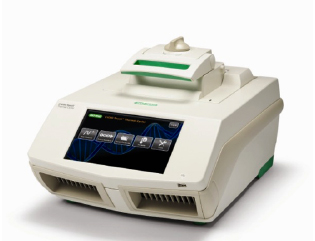 Identification and confirmation
FEH Projects Limited also supplies Biorad Molecular Detection System. This is a compact system engineered for superior testing for pathogen, including unique assays and powerful software to provide a solution that is fast, accurate, affordable and easy-to-use.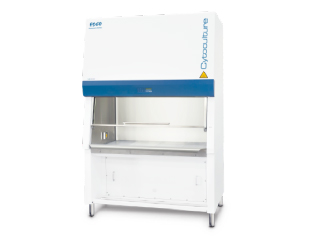 Biosafety cabinet
These are certified Class II type A2 biological safety cabinets. They provide protection for the user, product and environment.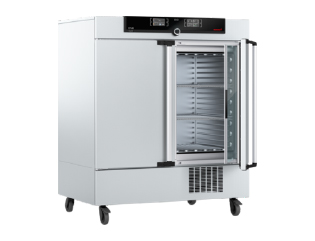 Cooled incubators
These incubators are ideal for incubation at 0 to 70°C. The Peltier technology uses up to 90% less energy than standard compressor models.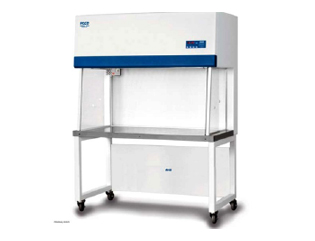 Laminar flow cabinets
They protect your sample from contamination by providing a sterile work environment.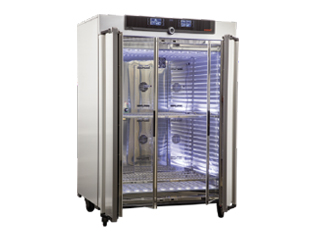 Climate chamber
These climate chambers provide for excellent temperature and humidity accuracy as well as distribution, whether you are dealing with long-term stability testing or accelerated product/shelf life testing. Ethernet connection is included for easy long-term monitoring purposes, even as graphical data is available on the controller.
* Cost-effective climate control with Peltier technology
* TwinDisplay controller and Atmocontrol software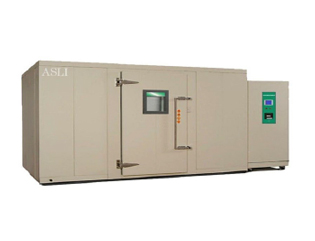 Walk in climate chambers
These are ideal for accelerated testing or long-term storage of retention samples. FEH Projects' walk-in climate chambers are custom-designed for available space, installed and serviced by our service engineers.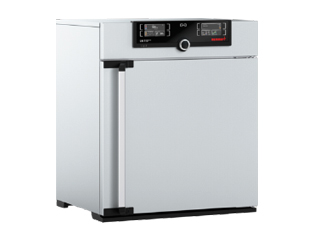 Vacuum Ovens
These are ideal for simulation of transport and storage conditions.
BLUE DROP TEST KIT
A portable test kit for drinking water analysis, this is ideal for SANS 0241 compliance testing and completing of basic tests to determine the quality of drinking water in accordance with the Blue Drop certification programme.
TEST KIT INCLUDES:
Chlorine meter
* For detecting Free and Total Chlorine
* Large LCD screen with backlight
* IP68 waterproof rating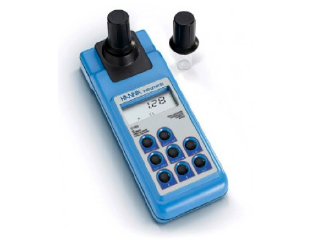 Turbidity meter
* Compact, lightweight design with waterproof sample chamber
* Infrared technology facilitates fast, precise, on-site testing
* Data storage for up to 16 data sets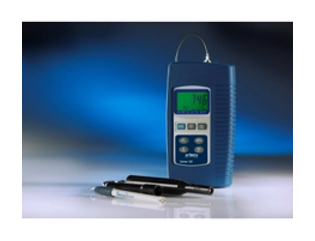 Handheld Multimeter
* Measurement of pH, Conductivity, TDS, Dissolved Oxygen
* Real time data logger with storage of up to 16 000 data sets
GREEN DROP TEST KIT
This portable test kit for waste water analysis consists of easy-to-use handheld instruments required for the analysis of waste water in accordance with the Green Drop certification program.
TEST KIT INCLUDES: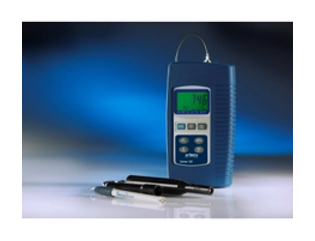 Handheld Multimeter
* Determines pH / Conductivity / TDS
* Real time data logger with storage for up to 16 000 data sets
* Protective casing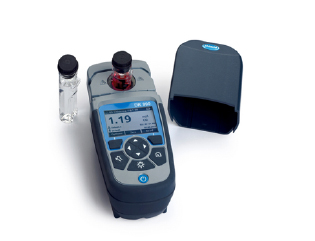 Multi-parameter colorimeter
* Lightweight, handheld instrument
* For determination of turbidity, chlorine, and various other parameters (over 120 preprogrammed methods)
* Storage of up to 1000 data sets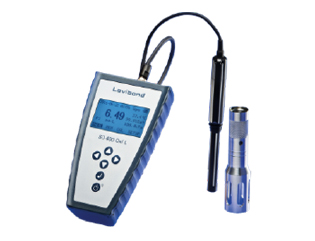 Dissolve oxygen meter
* Large LCD display
* Waterproof sensor (IP67)
* Luminescence technology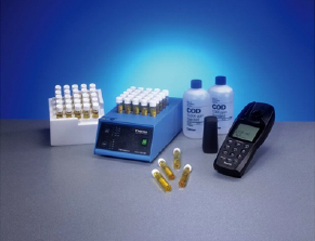 Chemical oxygen demand testing
FEH Projects Limited offers its clients the full complement of COD testing. This includes a wide selection of both handheld photometers and benchtop spectrophotometers, which are ideal for COD analysis;
easy-to-use thermoreactor for the chemical digestion of samples before analysis; and a range of COD vials.
* 0-150mg / L O2 (LR)
* 0-1500mg / L O2 (MR)
* 0-15000mg / L O2 (HR)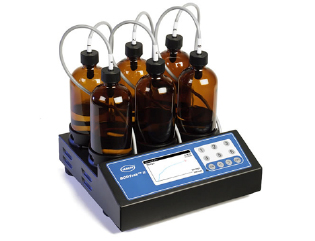 Biochemical oxygen demand (BOD) analysis
This is a bioassay procedure used to determine the level of organic pollution in a water sample.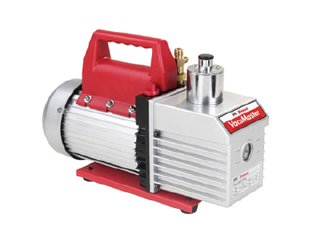 Vacuum pump
These are chemically resistant diaphragm pumps used for single or multiple
filtration and evaporation applications.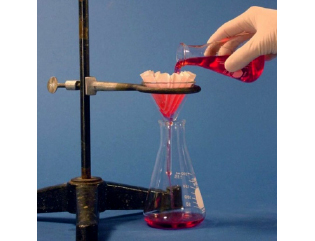 Filtration
High-quality laboratory filtration consumables, such as qualitative and quantitative filter papers, glass and quartz filters for microfiltration applications.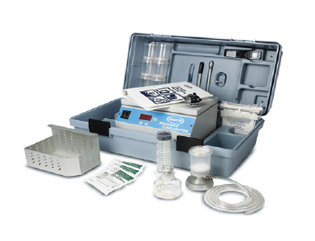 E.C Oli and Total Coliform Kit
This test helps to detect the presence of just 1cfu / 100ml, and is ideal for early detection of bacterial contamination of water samples.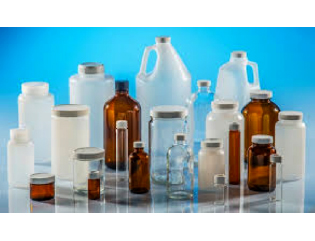 Sample bottles
* Wide or narrow neck
* Round or square
* With or without cap
* Polyethylene or polypropylene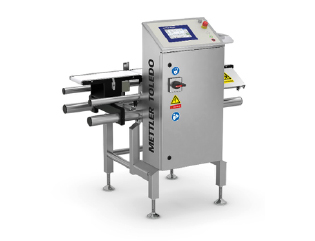 Check weighers
This equipment is designed and engineered for optimization of production processes, as well as reducing product losses to meet the highest user requirements. Checkweighers ensure that the products produced can be monitored and controlled, weighed and verified with precision.
* Simple database management
* Modular construction – expandable and tailored to suit the client's needs
* Sophisticated reporting and software allows generation of records for production per shift / user / timeframe as well as product loss
* HACCP, PGC, GMP, FDA / CFR21 certified and tested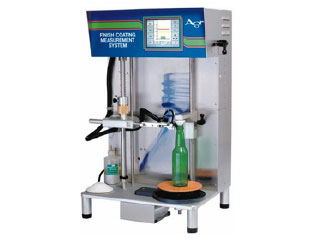 Quality control apparatus
This is a simple and easy-to-use equipment used to address essential aspects of quality control of packaging. It is particularly relevant for food and beverage production facilities. The equipment is aimed at integrating previously manual measurements into semi-automated systems to avoid human influence on key physical tests used in quality control.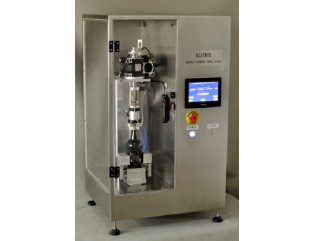 Torque tester
This test is to measure the torque of the bottle closure. It is available in various configurations to cover manual or automatic measurement of torque.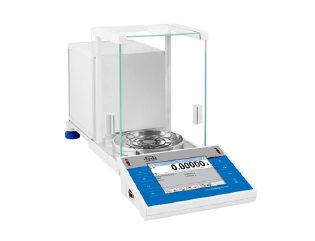 Balances for filter weighing
Ultra-micro, micro- and analytical filter balances from Radwag incorporate the latest technology in mass measurement ensuring unparalleled performance, quality control and data integrity.
* 2-Point internal adjustment system
* Complete data integrity with Alibi Memory and full CFR 21 compliance
* Built-in statistical quality control (SQC) module
* Fully customisable reports and printouts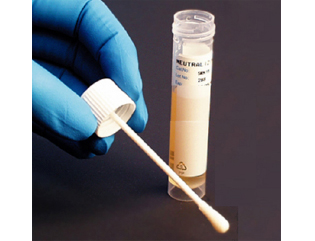 Swabs
These are specifically suited to environmental surface sampling. Pre-moistened swabs boost sample uptake, particularly on dry surfaces.
* Each SRK™ swab includes a labelled screw-cap tube filled with specified volume of special SRK™ solution
* The swab is attached to the cap of the tube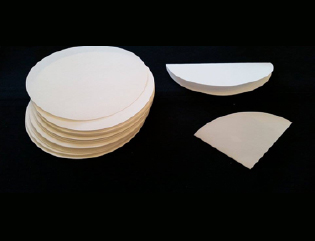 Filter paper
* Quantitative or qualitative
* Various grades with different pore sizes & diameters available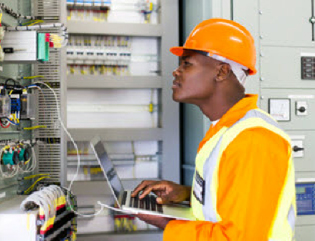 Servicing
Our engineers are highly qualified to repair and service advanced processing / production and laboratory equipment. FEH Projects ensures a full-service package, including preventive maintenance, repairs and service level agreements
VALUE ADDED SERVICING SOLUTIONS INCLUDE:
* ISO17025 SANAS Accredited calibrations for volume and mass metrology
* Biosafety consulting service facilitated by NSF accredited engineers
* Tailor-made service contracts and preventative maintenance plans
* Repairs conducted with genuine manufacturer supplied spare parts
* Assistance with IQ, OQ and PQ protocol completion
Training
With more than 50 well-trained and qualified personnel, we bring years of experience in practical laboratory, engineering and business development and marketing to provide optimum solutions and services to our clients.
GOOD LAB PRACTICE GUIDELINES
We offer accredited training programmes covering topics relevant to Good Lab Practice.
FEH Projects accredited training topics include, but are not limited to:
* Safe handling and storage of flammable liquids
* Manual liquid handling techniques
* Biosafety protection
STANDARD OPERATING PROCEDURE (SOP) DEVELOPMENT
We offer assistance with the development of instructions to ensure the testing process is followed strictly and consistently to achieve reliable results.
ON-SITE INSTALLATION AND TRAINING
Our product managers, application specialists or service engineers undertake installation and training of end-users on the correct use and maintenance of laboratory equipment supplied.