WHY FEH PROJECTS?

Quality Products
Premier supplier of quality, innovative products in the Food, Education and Healthcare value chains.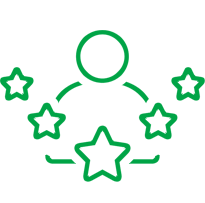 Industry Experience
Executives at FEH Projects have over 40 years of combined experience in supply chain management.

Global Affiliation
Affiliated with some of the largest global manufacturers of Processing/Production Equipment and Laboratory Equipment.

Superior After-sales
Offers superior after-sales experience for our clients, using a team of well-trained and highly-qualified engineers.

Online Platform
Robust online platform where clients can track orders, view invoices and track payment history.

Authorized Supplier
Access to a large stock of spare parts for Processing/Production and Laboratory Equipment as an authorised supplier.

Customer Service
Customer support available round the clock.
Ancillary Services
Service Department offers service and repair, preventative maintenance, equipment qualification/validation, and calibration services.

Glocal
Proudly Nigerian company.